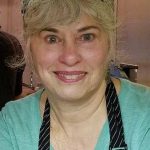 Judith Yamada, Kitchen Maven
New Year's Eve is traditionally a time to gather with friends and family and signifies new beginnings and new journeys in time for each of us. increase. When many people converted to Christianity, holidays became associated with the Christian faith and the celebration of holidays merged. Jewish, Hindu, Chinese, Islamic, and Coptic cultures celebrate the New Year at various times based on their own calendars, as they do not follow the Gregorian calendar in their New Year celebrations.
The expression "Auld Lang Syne" was first recorded around 1660 and was written in a language called Scottish. Scottish is an ancient form of English that is unrecognizable to today's English speakers. Written by Robert Burns in his 1788, this song, traditionally sung as a farewell to the old year, is made from the pentatonic Scottish folk melody.
As the wheels turn on January 1, 2023, appreciation for old friends and old times, new perspectives, and hopeful outlooks for the year ahead sum up the motives for our celebration. I'm here. Celebrations—and New Year's Eve—are arguably the best times for delicious make-ahead finger foods. Happy new year to all of you.
And if you're looking for the perfect gift for the aspiring cook for New Years, birthdays, weddings, graduations, and more, check out "Frugal Comfort Cooking for Challenging Times." Retail sales go directly to the Oregon Food Bank to help people experiencing food insecurity. Available on Amazon.com: Thrifty Comfort Cooking for Hard Times: 9780578310763: Or Thrifty Comfort Cooking for Hard Times. Barnes & Noble.com
Dungeness crab dip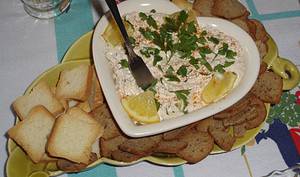 Serve a bowl of this tangy dip on a plate surrounded by crackers. If you have leftovers, enjoy them the next day with hot pasta.
12 ounces light cream cheese, softened
3 tablespoons prepared wasabi
3 tablespoons finely chopped fresh parsley
1½ tbsp coarse mustard
2 teaspoons chili sauce
1 teaspoon fresh lemon juice
¾ cup light sour cream
1½ cups Dungeness crab meat
Beat the softened cheese with a rotary beater or whisk for 2 minutes or until creamy. Add horseradish, 2 tablespoons parsley, mustard, chili sauce, lemon juice and beat for 1 more minute. With a flexible spatula, add light sour cream. Carefully fold the crab meat. Scrape dip into a 3-4 cup serving bowl. Sprinkle the remaining parsley on top. Refrigerate for at least 30 minutes. Frozen leftovers. Use within 2 days.
Original: Kitchen Maven
Cheddar Cheese Puffs (Gugeres)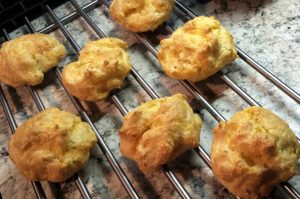 A flavored version of cream puffs. And the ingredients couldn't be more basic. Once you get the hang of stirring those eggs, they will magically come together. Try it with a soup or salad, or with a glass of wine or iced tea. I like to reheat it the next day and serve it with a poached egg inside. Anyone who likes cheese will love it. And they're great game day snacks.
½ cup butter
1 cup water
1/2 teaspoon salt
1 cup all-purpose or whole wheat flour
4 large eggs
1 cup (4 oz) grated sharp cheddar cheese
2 teaspoons fresh thyme chopped or chopped fresh chives
freshly ground black pepper
Preheat oven to 425 degrees Fahrenheit.
Butter (do not spray) a 12-by-15-inch baking sheet, or line the baking sheet with parchment paper.
Place butter, water and salt in a medium pot and bring to a boil over high heat.
Remove pan from heat.
Add the flour all at once and stir quickly with a wooden spatula.
The mixture forms a ball that pulls away from the sides of the pan.
Add the eggs, one at a time, and stir well until the eggs are incorporated into the batter and the batter is not slippery.
Stir in grated cheese, thyme and a few peppercorns.
Place 1 tablespoon of batter evenly on a buttered or parchment-lined skillet, at least 1 inch apart.
Bake for 10 minutes. Reduce heat to 350°F and bake for an additional 15-20 minutes, until puffed and lightly golden. Makes about two dozen puffs. Leftovers can be crisped by reheating in a 300°F oven for 10 minutes.
Adapted from original: Simply Recipes
Jezebel Chevre tart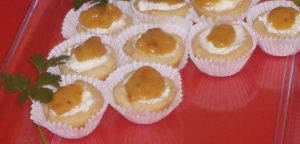 These are unique, like historical recipes. It's really easy to make in a pastry cream cheese press. It is very tangy, fragrant and sweet. Yes, this appetizer he has three components.But they are easy to make and are pre-made. Prepare the sauce at least 24 hours before the party.
Jezebel Sauce Ingredients:
12 ounces juice-packed crushed pineapple completely drained
9 oz organic fruit apricot jam or spread
2 ounces extra-hot prepared white horseradish
2 tablespoons dried mustard
1 teaspoon freshly ground black pepper
Ingredients for cream cheese pastry:
2 cups all-purpose flour
1 cup whole wheat flour
½ teaspoon kosher salt
¼ teaspoon granulated sugar
1 cup cold cream cheese
1 cup cold unsalted butter
Chevre filling ingredients:
8 ounces plain goat cheese, room temperature
4 ounces cream cheese at room temperature
How to make the Jezebel sauce:
Combine the drained crushed pineapple, apricot jam, horseradish, dried mustard and freshly ground black pepper. Stir well. Store in the refrigerator in a clean glass canning jar with a lid. Let the Jezebel sauce mature in the refrigerator for at least 24 hours before using. You can pour it over cream cheese.
Instructions for cream cheese pastry:
Place the flour, salt, and sugar into a large food processor bowl, then cut the cream cheese and butter into 6 chunks each and add to the processor bowl. Pulse a few times. If the ingredients look mixed, work through them until the dough comes together. Remove the dough from the bowl and shape it into a ball. Wrap in plastic wrap and chill in the refrigerator for 15 minutes. *When you are ready to bake the tarts, remove the pastry from the refrigerator and shape the dough into 48 1-inch balls. Press the ball of dough into the tartlet mold and press up on the sides to form an indentation for the filling after baking. Bake in a preheated 325°F oven on center rack for 20 to 25 minutes. After 20 minutes, check the tart shell. Remove when the edges and bottom are slightly golden (it's easy to remove the shell so that the bottom is peaked. If the shell isn't done, put it back in the oven for 5 minutes or until the edges and bottom are golden. Chill in skillet for 10 minutes, then turn upside down on cooling rack until completely cool.
*If you want to cool the dough more than 15 minutes before baking, soften it at room temperature about 15 minutes before baking. Bake within 24 hours.
Chevre filling method:
Bring the cheese to room temperature (to soften). Mash the cheeses together and whisk well with a large spoon. Pour the cheese mixture into the recesses of the tart crust, filling the recesses completely but leaving it flat on top. Drizzle ½ teaspoon Jezebel sauce over the cheese. Garnish the tray with fresh, washed and towel-dried herbs.
https://www.facebook.com/Creativepenandpantry/