Washington – A delivery man is suspected of being assaulted on Christmas Eve. DC Police are currently investigating the situation.
Nicky VanDyke, 26, has hit a motorist as a biker in the area, but this attack was by far the most extreme.
"It happened really quickly," Van Dyke said. "People get aggressive and violent. It happens occasionally. It happens randomly. I think it happens more often. I think everyone talks about it. I think there are a lot of issues that are causing frustration. Everything."
VanDyke shared a graphic video on Instagram showing the moment after a food delivery driver punched her in the face and left her mouth bleeding.
Around 6:00 p.m. on Christmas Eve, a robbery occurred at the intersection of U Street and Ninth Avenue. Van Dyke said traffic lights are flashing red because they aren't working properly. She began to move to an intersection, but her car stopped very close to her bike, blocking her passage.
"I hit his mirror with my hand, which turned out to be a very bad move," Van Dyke recalled. "I did it out of frustration. I just felt neglected." "
Read more: DC Bike Ride 2022 Raises Funds for Local Nonprofits
VanDyke said the driver started chasing her and blocked other drivers. Van Dyke tried to escape by bicycle onto the sidewalk. That's when the suspect stopped her, got out of her vehicle, and hit her so hard she hit her face in the railing, she says.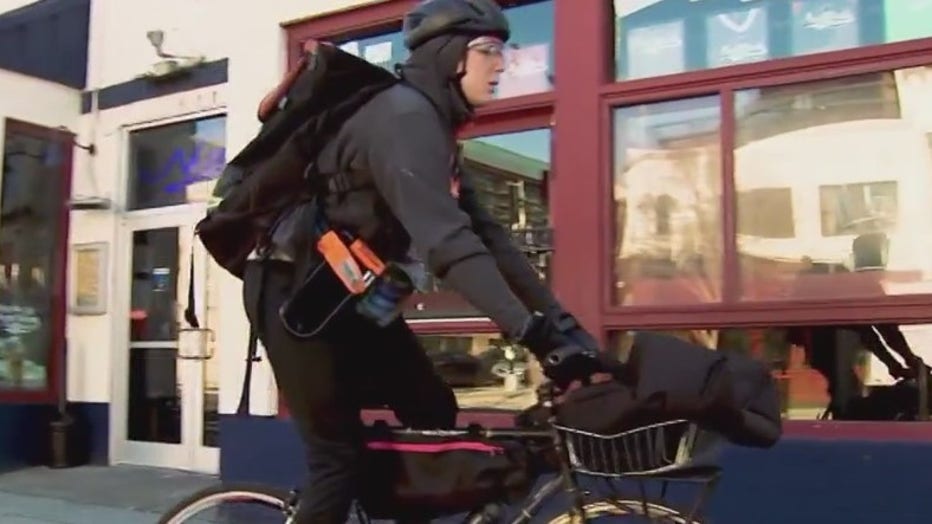 "Maybe I could have hit the mirror in a less aggressive manner," said Van Dyke. "I don't like it when someone forces me to say nothing and do nothing, but leaving it alone is a good option."
FOX 5 asked VanDyke for his message to the alleged attacker.
Her answer: "Honestly, don't do it again."
VanDyke said she didn't want to see her attacker face criminal charges.